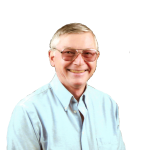 Welcome, my name is Tim Blair.
Our mission here at Quality Living Enterprises is to assist local businesses make the most of their adverting dollars by helping them implement digital marketing techniques.
With mobile devices due to outnumber both personal computers and televisions combined in the next few years, it is imperative that businesses keep up-to-date with the trends.
Therefore we strive to stay current with the latest trends in mobile marketing, social marketing and web development. We provide information and services to our local business partners so they can maintain their competitive edge in this tight economy.